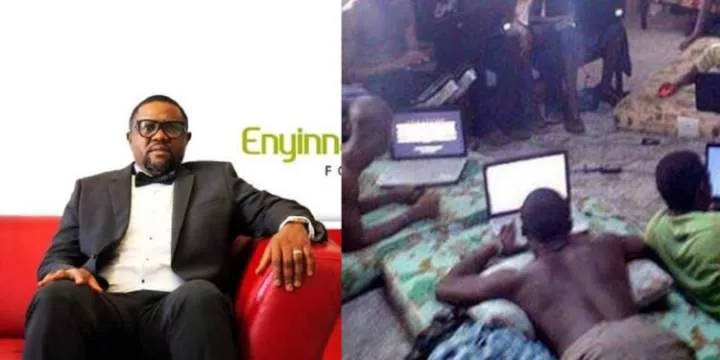 A Canada-based lawyer, Enyinnaya Nwosu has stirred the interest of netizens after revealing his intentions for Nigerian internet fraudsters aka Yahoo Boys.
Taking to his Twitter page, he claimed that he wanted to help ten Yahoo Boys to channel their tech skills into having a legitimate career in the industry.
He said he would assist any scammer wishing to turn a new leaf to become app developers or software engineers.
He wrote;
"I am looking for 10 Yahoo boys who are willing to leave Yahoo and use their IT skills in App development /software engineering"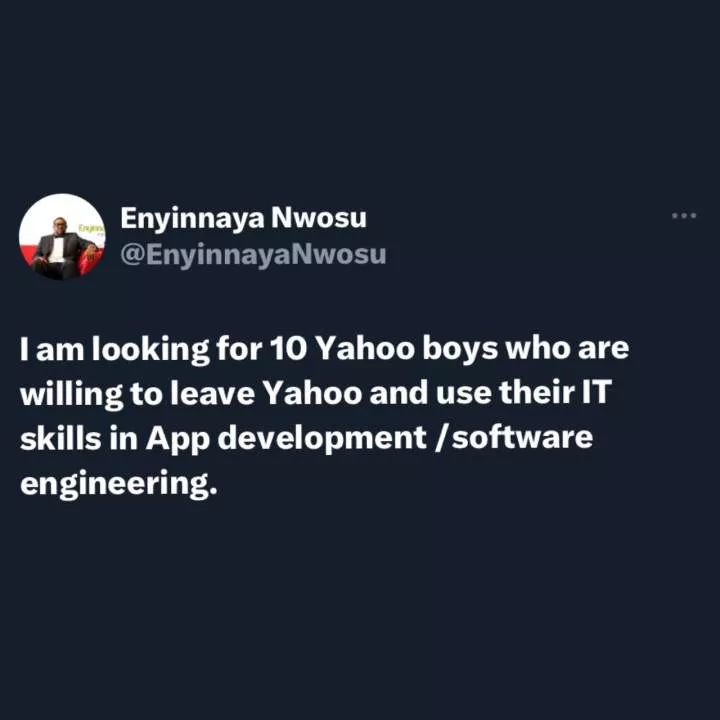 Reacting to this, a twitter user replied; "60 percent of yahoo boys don't have any IT skills. What they do is copy and paste, buy software that was developed by IT gurus and later they'll do some juju to manipulate their clients."
Another user wrote; "Yahoo guys don't have Tech skills, they have only communication and negotiating skills, and they are not ready to spend time into learning codes"
See more reactions below,