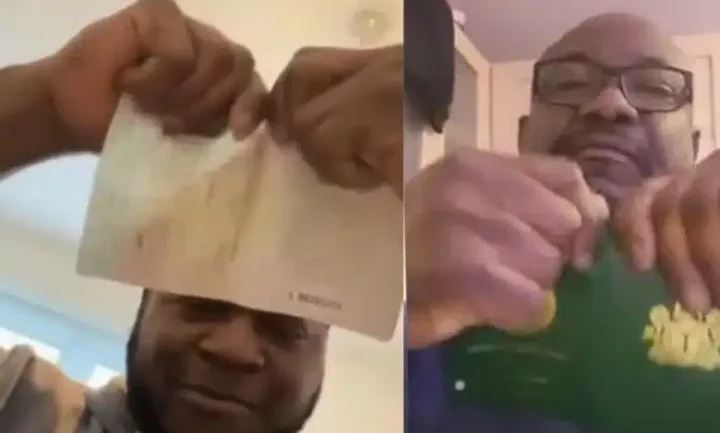 Two abroad-based Nigerian men have torn their Nigerian passport after witnessing the poor conduct of the 2023 general elections.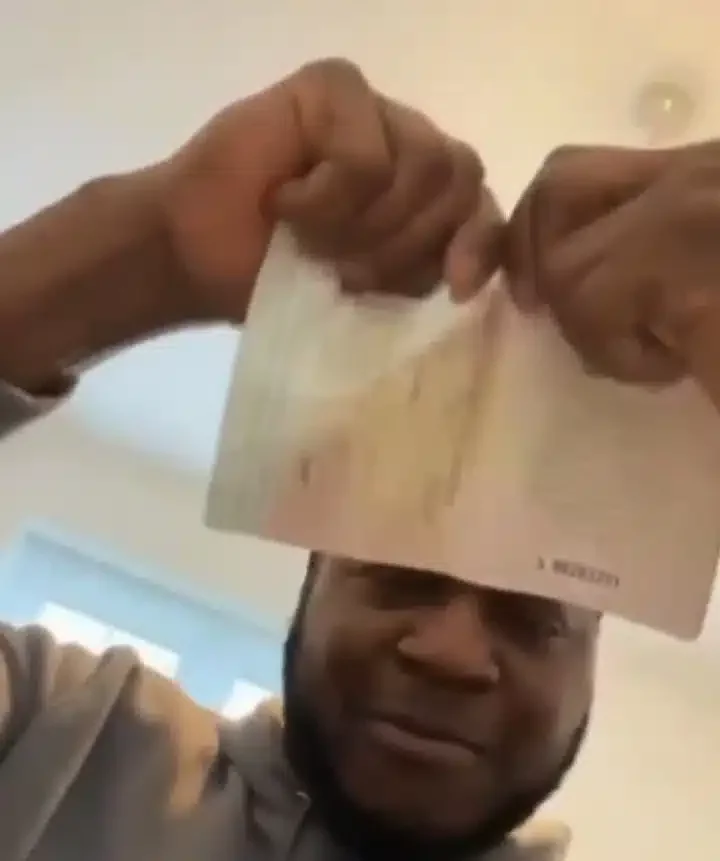 In a video making the rounds online, the Nigerians, expressing their dissatisfaction with the process and outcome of the elections tore their passports in rage.
One of the men showed off his booklet as he voiced how he was disappointed with how the election had panned out.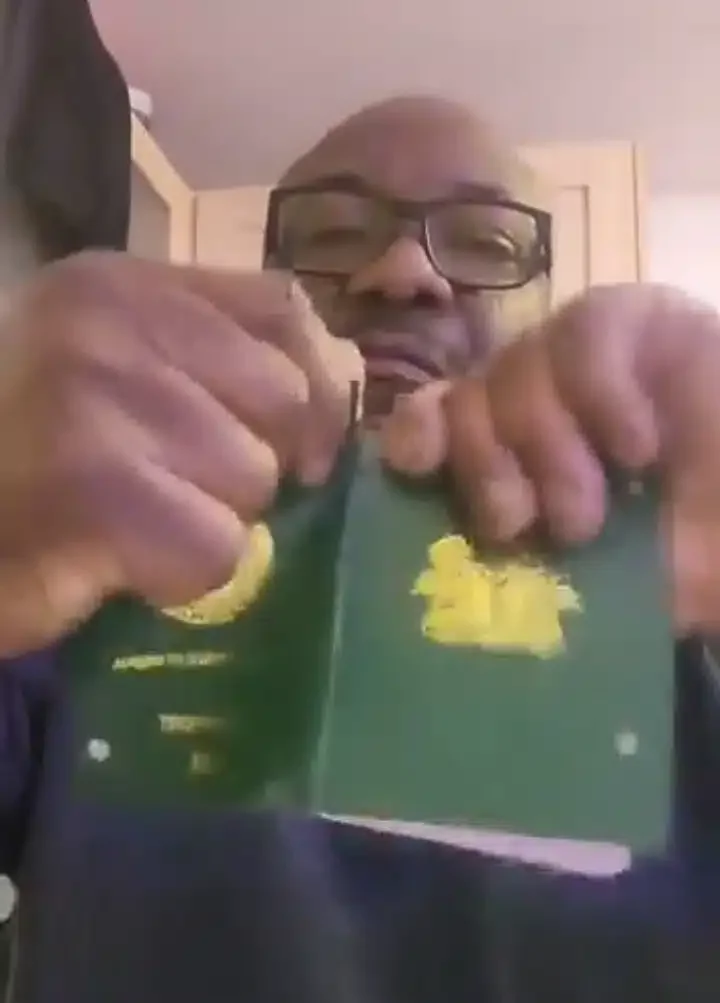 He noted that he won't be associated with anything concerning Nigeria as he has renounced his citizenship with their motherland.
The other man also noted similar view while also shredding his Nigerian passport into several pieces.
Watch the video below: