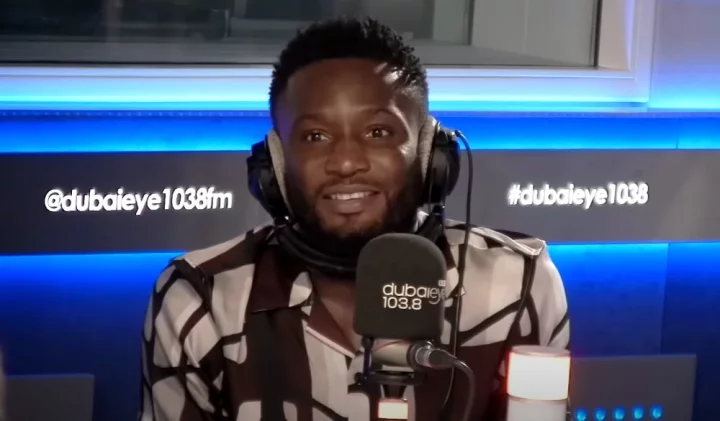 John Obi Mikel has revealed that Jose Mourinho made Mohamed Salah cry in the dressing room during their time together at Chelsea.
Salah joined Chelsea in an £11 million deal from Basel in 2014 but made only 19 appearances before he left Stamford Bridge just a year later.
Mourinho publicly criticised Salah during their time together at Chelsea and later claimed that the Egypt international wasn't mentally ready to be a success at Stamford Bridge.
But Mikel has lifted the lid on how harshly Mourinho treated Salah during the forward's short spell at Stamford Bridge.
'For me, Carlo [Ancelotti] was the best man-manager I've ever had at Chelsea,' Mikel told Dubai Eye 103.8.
'The way he speaks to the players, so calm, you never saw him raise his voice towards the players. He passed his message across in a different way, of you're not playing well you're a team. Other managers will scream and shout at you.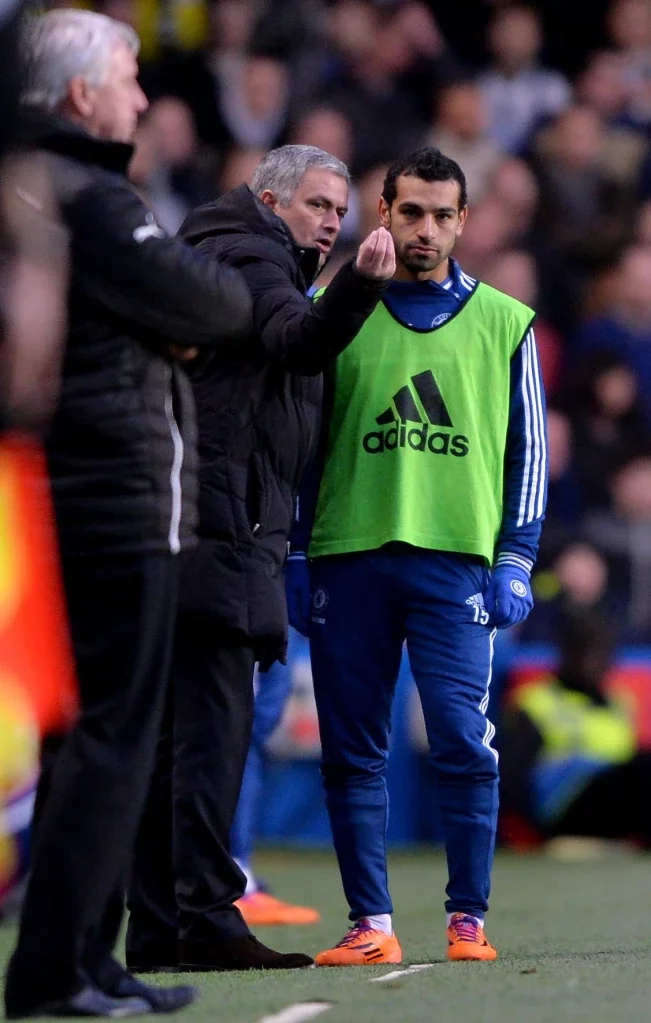 'Mourinho was a totally different animal, Mourinho we knew when we came into the dressing room before the second half and you're not going well he goes to the toilet... I was scared of him. Mourinho, I was definitely scared of him. The things he did to players... but it was just his way of getting his message across.
'I remember what he did to Mo Salah. The guy was crying in the dressing room in the second half, crying. I think he was having a bad game and then obviously Mourinho came in and ripped into him, massively ripped into him.
Asked if he felt at the time that Salah would go on and become the player he is at Liverpool, Mikel replied: 'No.
'He was in tears, and what happened is he [Mourinho] didn't let him back onto the pitch in the second half. He took him off.
'It would have been easy to just take him off and say, 'you're not playing well, off you go, sit down, you're not going back onto the pitch'. But he ripped into him and took him off.'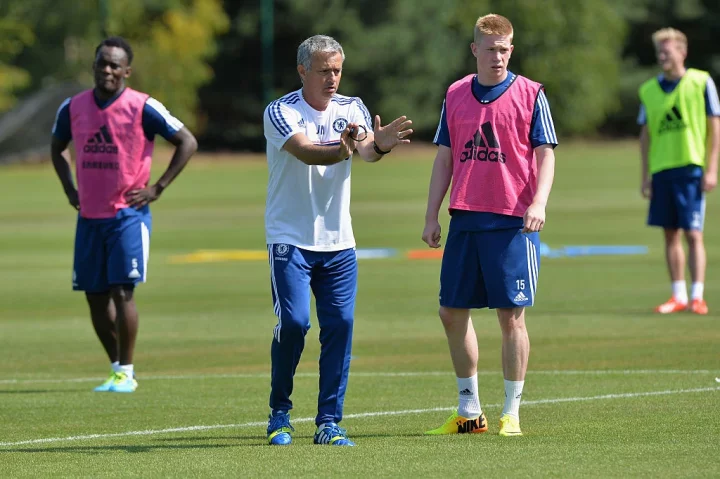 Mikel also revealed that Kevin De Bruyne, another player who left Chelsea during Mourinho's reign, was 'always grumpy' at Chelsea.
'Kevin was always a stroppy guy, he was always on his own, he was always moody, he was always grumpy. You could never get anything out of him,' said Mikel.
'But now when I watch him play, what a joy. What a joy to watch.'
When asked if their negative experience at Chelsea helped shape the careers of Salah and De Bruyne, Mikel said: 'I think so when I look at it.
'You can also say with [Romelu] Lukaku as well, he went to Inter Milan but he went back and it didn't work out.
'But when I look at the likes of Kevin De Bruyne and Mo Salah, what they've become now, the best players in the world, it's amazing to see.
'They've become physically stronger, they've become faster. I don't know what happened to them.'