Young man with dark lips stirs mixed reactions on social media as he undergoes a permanent pink lips procedure.
A video making rounds on the internet captured the transformation of the lips of a man which went from dark to glossy pink.
The client who was displeased with the colour of his lips got a new touch from a specialist. The transformation, however, stirred mixed reactions from netizens who had a lot to same about the procedure.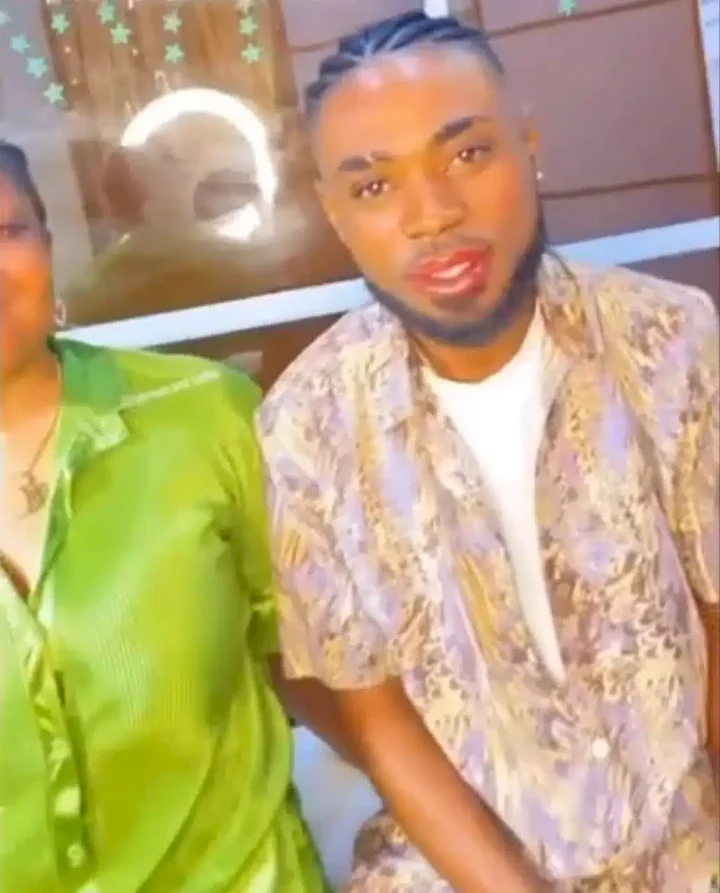 See some reactions below ...
charleschurky wrote: "Wetting be this 😂".
essamehl said: "😂😂😂😂😂😂😂😂😂😂😂".
joekeyzs added: "How does this even make any sense???"
haleemah___o wrote: "Tori Olorun! Kini gbogbo eleyiii bayii😂".
thisisobinna said: "Only broke people have such time, tufia".
pappykaybee said: "Wahala ontop lips 💋 mouth come red like pig meat way them fry 😂😂😂😂".
Watch the video below ...