A female student of the University of Abuja (UniAbuja), sets her hostel on fire while wielding a knife to make sure no one comes close.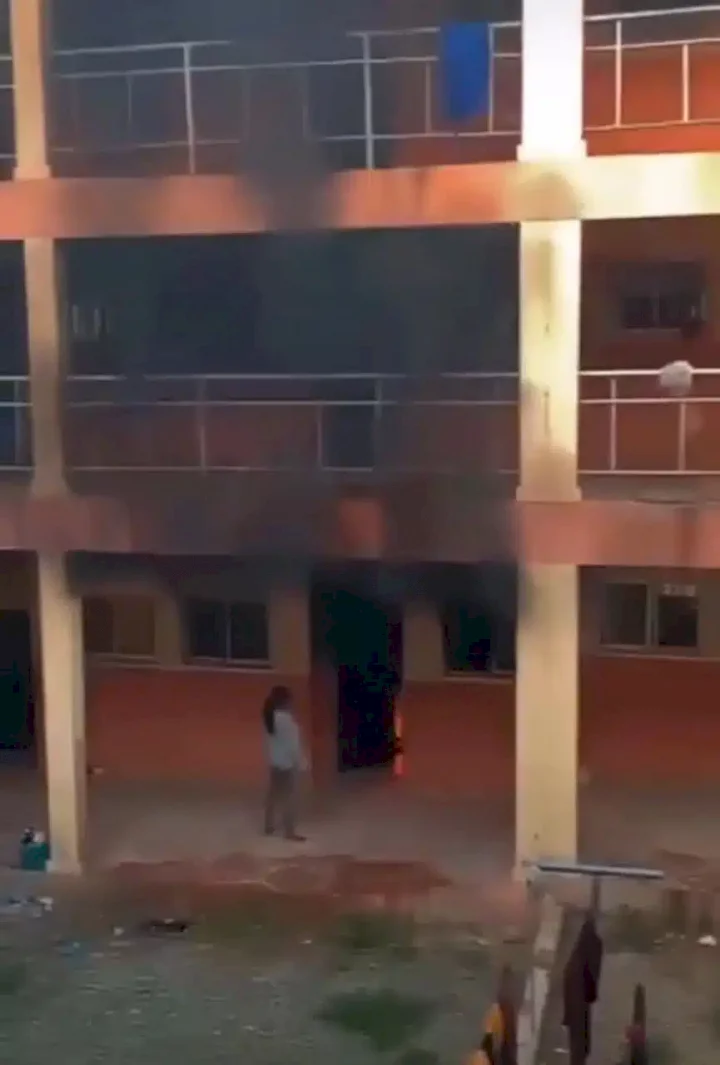 A video making rounds on social media captured a worrisome moment where a student lit her hostel bed on fire and watched it burn the whole room.

The lady was spotted contemptuously holding a knife while making sure the fire burns to her heart's content.
Students could be heard in the background worried about her safety while others debated her mental health.
She was, however, apprehended, and the fire was put out before further damage to the whole building.
Watch the video below ...