A bread lover is left in severe pain after ordering a French loaf online that is so strong and required a hammer to break.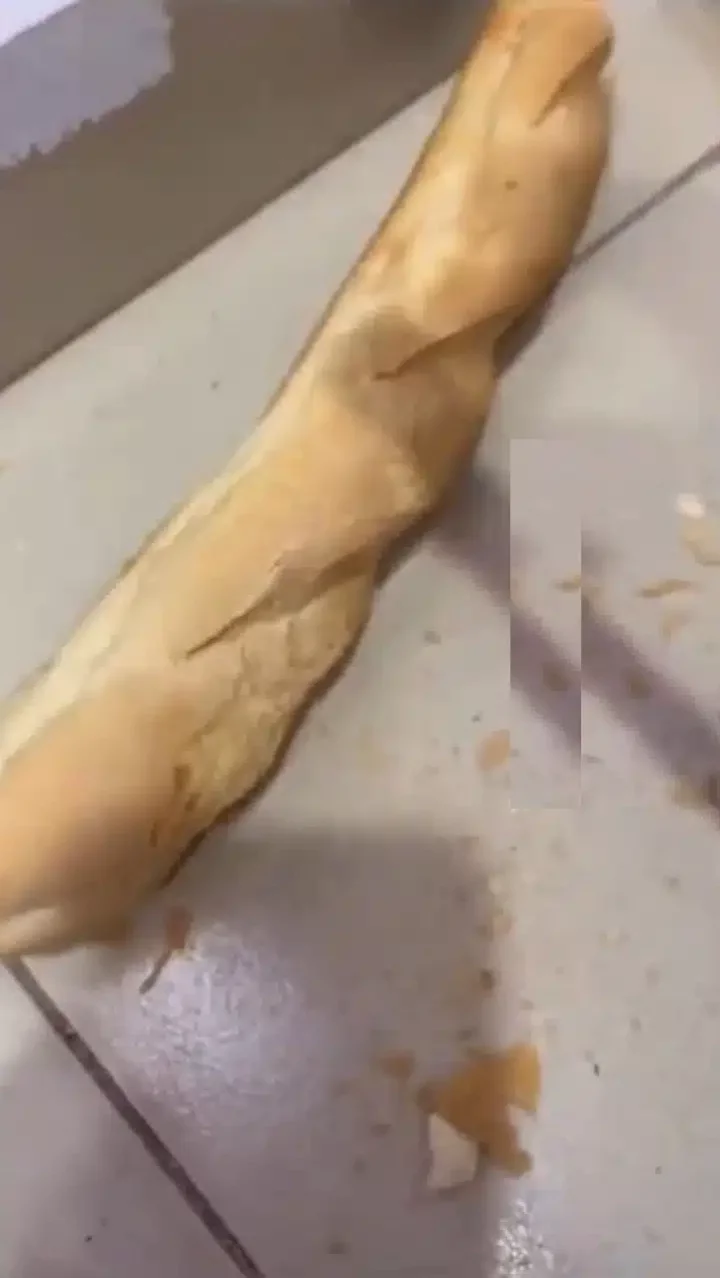 A video making rounds on social media captured the struggle it took for a customer to eat from the loaf they ordered.
The bread was seen being struck with a hammer by the individual but the loaf remained in its form regardless of the effort.
"POV you ordered bread online and they delivered concrete. If you stone someone with this, they will die of internal bleeding. Main ingredient: Dangote cement. I never see this kain baguette before," the customer wrote.
Watch the video below ...