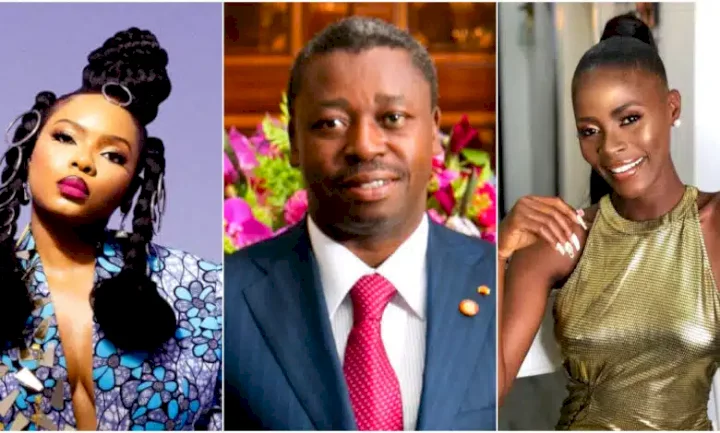 Reality star, Khloe has reacted to claims that artist Yemi Alade is pregnant or the president of Togo, Faure Essozimna Gnassingbé Eyadéma.
There have been a series of rumors that Nigerian singer, Yemi Alade has gotten pregnant for the President of Togo, Faure Essozimna Gnassingbé Eyadéma.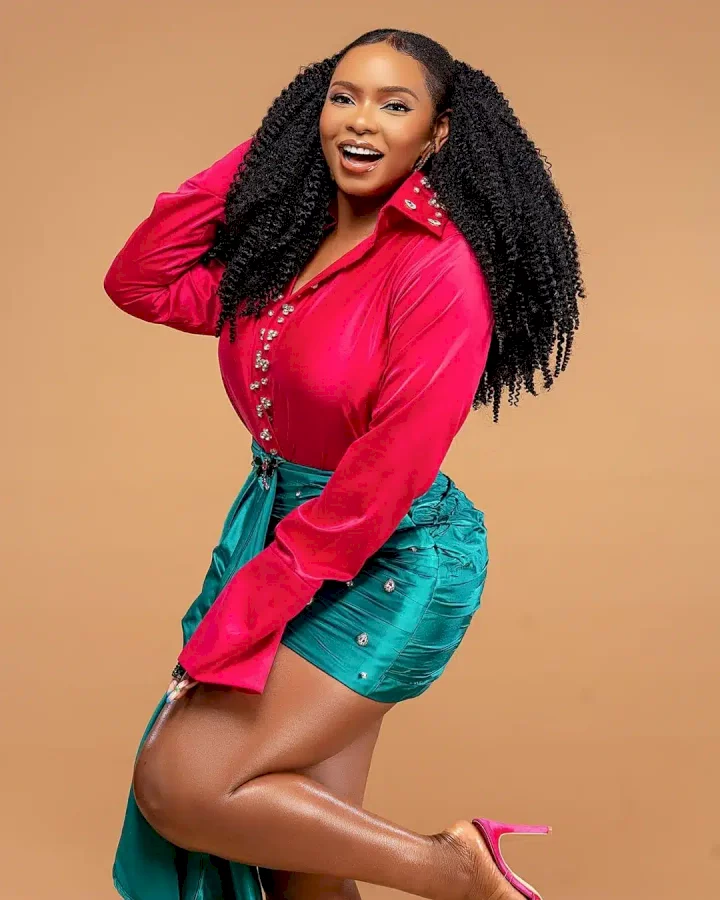 Gossip vlogger, Tosin Silverdam has taken to his page to share audio of an anonymous voice claiming that Yemi Alade is having an intimate affair with the President and is even pregnant and he's planning on making her his 6th wife. He further stated that women aren't totally against polygamy rather they only frown when the man involved is poor.
Ghanaian actress Jackie Appiah's name was not left out as the voice claimed she is married to the Liberian president.
Reacting to the information, Tosin Silverdam jokingly wrote:
"Yemi Aladdin bawo 😂😂😂"
BBNaija's Khloe who borrowed the words from Tosin's caption wrote:
"Eyan Osama biladdin 😂"