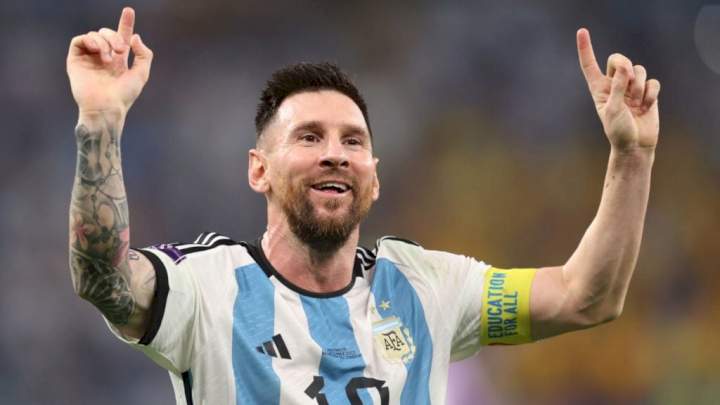 Lionel Messi has overtaken Cristiano Ronaldo after the Argentina international was named World Soccer Player of the Year.
Messi has claimed the individual gong six times to Ronaldo's five.
The Argentine enjoyed a remarkable 2022, winning the FIFA World Cup for the first time with his country.
He scored seven goals at the tournament and was named the best player of the World Cup. He also produced three assists in seven games.
Messi won the Ligue 1 title and has also scored 13 goals and 14 assists in 21 appearances this season.
World Soccer's Jamie Evans explained the decision to name the former Barcelona ace as the magazine's Player of the Year ahead of Real Madrid's Karim Benzema.
"The World Cup remains the pinnacle of the sport, where legends are written and legacies are defined," he said.
"Messi's name will, hereafter, be forever associated with the year 2022 - just as Pele is with 1970, Maradona with 1986 and Zinedine Zidane with 1998."