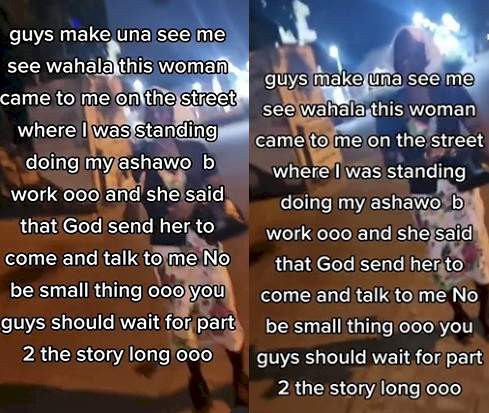 A video of a prostitute challenging a female evangelist who visited her at her 'place of trade,' has been shared online.
The evangelist had visited the spot to preach to the prostitute, telling her she had a message from God to reveal.
The sex worker who wasn't interested in the preaching, asked the evangelist to leave her spot as quickly as possible.
Watch the video below...