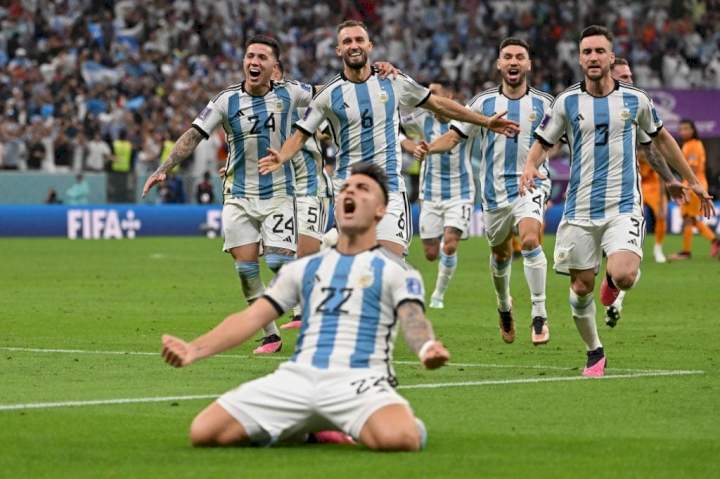 FIFA has confirmed it is launching an investigation into the actions of Argentina players, following their win over France in the 2022 World Cup final.
The global governing body announced it has "opened proceedings" against Lionel Messi and co for potentially violating several clauses of its disciplinary code during and after the match.
This includes clauses for fairplay and player misconduct.
"The FIFA Disciplinary Committee has opened proceedings against the Argentinian Football Association due to potential breaches of articles 11 (Offensive behaviour and violations of the principles of fair play) and 12 (Misconduct of players and officials) of the FIFA Disciplinary Code, as well as of article 44 of the FIFA World Cup Qatar 2022 Regulations in conjunction with the Media and Marketing Regulations for the FIFA World Cup Qatar 2022, during the Argentina v. France FIFA World Cup final," the statement read.
After the South Americans won their third ever title, scenes of the squad's celebrations quickly went viral, with images of Martinez winning the Golden Glove award becoming particularly notorious.