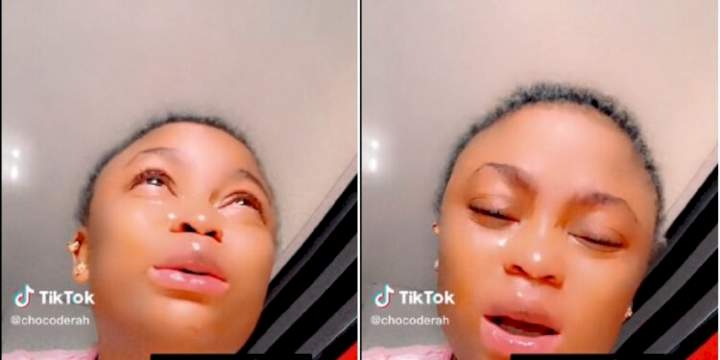 A Nigerian lady has taken to social media to lament the end of her eight years relationship with her first love.
The lady identified as Derah shared a video of herself crying on TikTok explaining that although it wasn't easy for her to break up with him, she had to summon courage because some relationships never led to anything serious no matter the amount of love shared.
In her words;
"It's not really easy for me to break up with him after 8 yearskai love d said is really blindthank God I really have to end it after some praying and fastingSome relationships will never eat something serious no matter the love. So it's better to walk away no matter the pains.so happy to break up with my first date of after 8 years of wasted efforts B.
Was seriously dating physical spiritual boyfriendI love U i love u time just d goas a young girl try to have a spiritual father or mother and always prayremember Peter loved Jesus but he still betray himstay wisethanking God for my lifeI pray against any wasted effort in our lifeAmen"
Watch the video below;