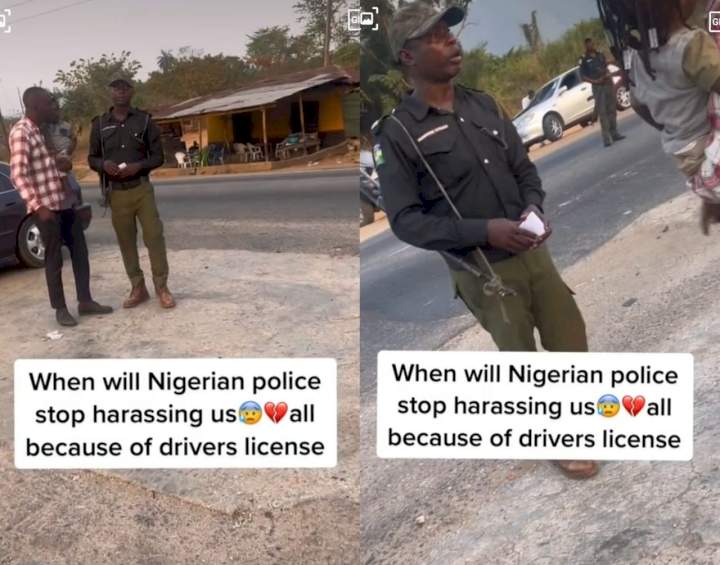 A video of a motorist asking a police officer to allow him to run home to get his driver's license after he was arrested for driving without one, has sparked a debate online.
The officer had stopped the man for a routine check and discovered that his license was not with him. The officer then asked for his car keys but the motorist refused, insisting he has a license and would like to go home to get it.
Nigerians have since reacted to the video which has gone viral online. While some argued that it is not the duty of police officers to check for driver's license, others pointed out that the motorist is at fault for driving without his license.
However, the person that shared the video online accused the officers of harassing the motorist.
Watch the video below...