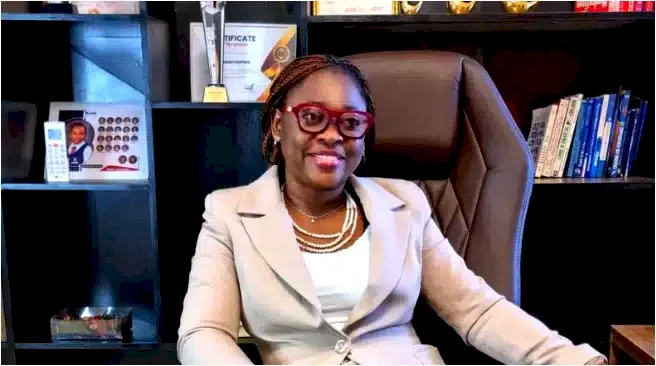 The Nigerian Bar Association (NBA) has demanded a whopping N5 billion as compensation to murdered lawyer Mrs. Bolanle Raheem's family.
The Association has also said that it will be monitoring the trial of Assistant Superintendent, Drambi Vandi, who allegedly shot and killed Mrs. Raheem in Lagos on Christmas Day.
In a statement signed by the branch member and rights activist of NBA Lagos, Ebun-Olu Adegboruwa (SAN), he disclosed that he was appointed to lead the monitoring team.
The statement read:
"The NBA Lagos in conjunction with the NBA President, Mr. Y.C. Mikyau, SAN, has decided to be part of the prosecution of the policeman as part of its efforts towards securing quick and effective justice for the family of the deceased.

"In this regard, the NBA will be partnering with the Ministry of Justice during the trial.

"Mr. Adegboruwa has in turn obtained relevant briefing from the Hon. Attorney-General of Lagos State and has secured the assurances of an accelerated prosecution once the case file is received from the police.

"The NBA is also seeking monetary compensation for the family of Mrs. Raheem from the government of Lagos State, the Federal Government, and indeed the Nigeria Police Force and the Police Service Commission, through its Human Rights Committee.