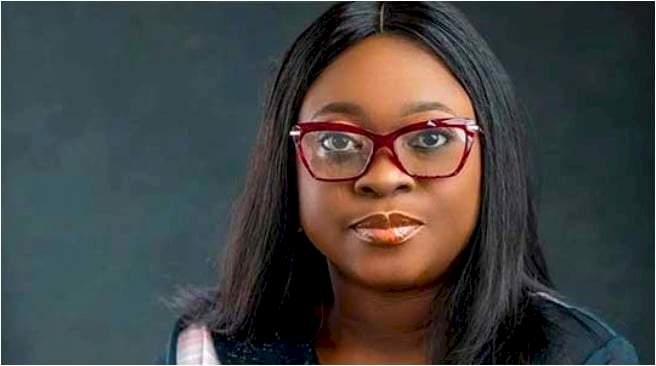 The Lagos State Police Command has arrested a policeman for shooting a female lawyer, Omobolanle Raheem on Christmas day.
According to reports, the lawyer was shot by Police Assistant Superintendent (ASP) near the Ajah bridge where the deceased was reportedly coming back from church on Christmas Day.
The lawyer, Omobolanle Raheem was reportedly shot while sitting in a car beside her husband. The Police Public Relations Officer, Benjamin Hundeyin, has disclosed that the suspect and two others who were involved in the crime have been arrested.
The Lagos State Police has released a statement following the incident.
Read the full statement below;
Dear Colleagues,

At about 5 pm yesterday, 25th December 2022, when everyone was celebrating the Christmas holiday, I received the sad news of the killing of one of our members, Mrs. Omobolanle Raheem, by an officer of the Nigerian Police Force under the Jubilee bridge at Ajah, Lagos State.

I immediately reached out to the Branch Vice Chairperson and Chairperson of the Human Rights Committee (Mrs. Abiye Tam-George) who with other members of her committee swung into action to confirm the veracity of the news.
Sadly, the news has since been confirmed to be true and the remains of our slain colleague deposited at the Mortuary.

The police authorities have confirmed that the police officer who shot and killed our colleague has been arrested and is currently being detained.
I have been in touch with the Lagos State Police Command Public Relations Officer (Benjamin Hundeyin) and the Commissioner of Police, Lagos State (Mr. Abiodun Alabi) who have been very sympathetic and have assured us that the investigation and prosecution of the killer of Mrs. Raheem will be swift.

The NBA President, Mr. Y. C. Maikyau SAN, and his Exco have also been monitoring the situation to ensure that the matter is given all the serious attention it deserves.

Members of our NBA Lagos Branch Human Rights Committee led by Mrs. Tam George have met with the DPO of Ajiwe Police Station and will meet with the Commissioner of Police later today to emphasize our mandate of ensuring that justice is neither delayed nor denied. The committee members have also proceeded to visit the family of our slain member at the time of releasing this statement.

I urge us all to take a moment today to pray for the repose of the soul of our slain colleague, and that God will console her husband and family members.

We will provide updates as the matter develops.

Ikechukwu Uwanna
Chairman
NBA Lagos Branch