Being with someone who loves and genuinely cares about you is rare. Many people just want to play around or be there for the good times only. Words of affirmation stand out and often remind us of how much we are loved. It is one of the little things that makes a big difference in a relationship. It can also turn a struggling relationship into an amazing one.
You look exceptionally handsome/beautiful today as usual: This might not mean so much to you but to your loved one; it changes everything and can make the mood to go from 0 to 100. This compliment boosts the morale of your lover and keeps a smile on his or her face all day: so much that it will leave everyone wondering if you just won the lotto.

I was impressed when you spoke at the meeting/hangout today: This is not to say that your lover is not impressive or intelligent, but the words or points the person gave at a meeting made you proud and gave you more things to brag about. Men crave admiration and respect and saying words like "I love the way you protect me. Thank you" can make a man want to do more. It is easy to feel relaxed and take things for granted, but always remember to be appreciative at all times. Also, research and ask questions about what your lover likes. It will give you two more topics to talk about and make him or her know that you are invested in your partner's life.

I will always be your biggest cheerleader: Now, we know that being someone's second fiddle is a no-no. But saying these words assures your loved one that even if he or she fails, there is always a shoulder to lean on and a support system to make you stand stronger. Taking a bold step can be scary and discouraging sometimes, but when you have someone to remind you of how great you are, you will lose that fear. If your lover is venturing into a new business, show support in every way that you can: ideas, financially, morally, even without them asking.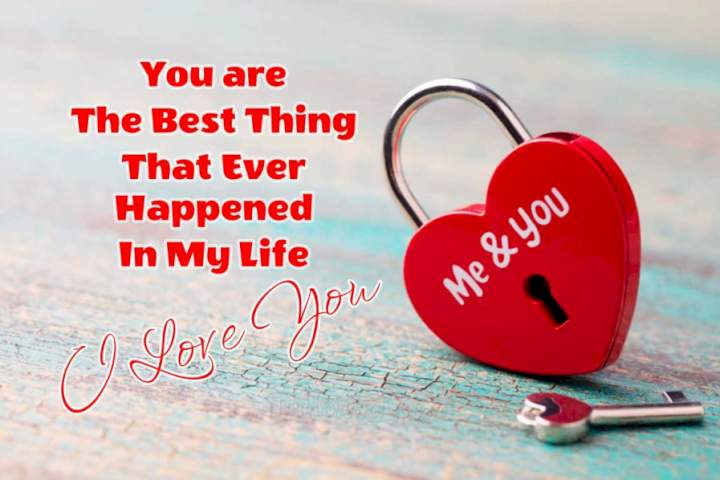 You are right: It is okay to have an argument, but do not allow your ego get the better of you. Sometimes acknowledging when you are wrong will not make you seem weak, rather, it will make your partner appreciative and more sensitive to your needs. We learn every day and even while listening to his points, you just might learn new things.

It is not your fault: When a good man really likes you; he works hard to ensure that the relationship works. So when things don't go according to plan or life throws lemons at the relationship, they take it badly. Reassure him that problems have solutions and you will always be there for him.

I love you: These three words are words everyone wants to hear and telling them to your lover assures him or her of your undying love. Even when things are not the way they used to be, saying these words reminds your lover that you are still actively involved in the relationship. Dwell and act on those words also: love your lover the way they want to be loved.
Your words have the power to make or break your lover. These words we have listed, are able to bring out the best in a partner. As a partner, your words have one, if not, the most impact on your partner's life, so pick your words carefully and learn the act of appreciation.