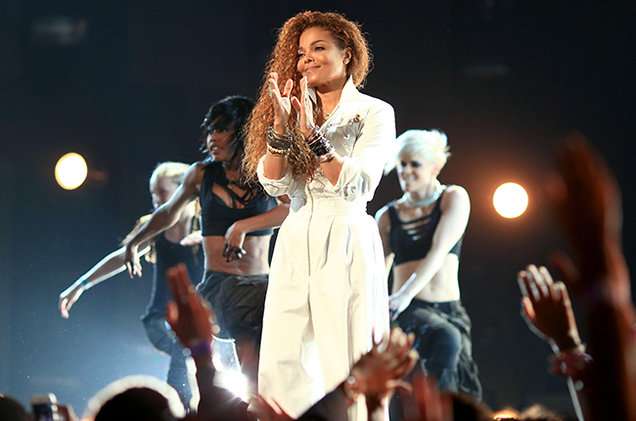 Janet Jackson stole the show at this year's Billboard Awards with her first televised performance in a decade, performing her songs from her 1993 album, 'Janet'.

The 52 year-old pop icon, who alongside her late brother Michael Jackson, reigned on the pop scene for years, had gone almost a decade turning down TV and Award performances since 2009, and has been out of the public eye of late.

She however honoured the invite of the Billboard this year, where she was awarded with the Icon Award.

https://twitter.com/AGcharts/statuses/998412104783859714



Introduced on stage by Bruno Mars, Janet Jackson belted through songs from her classic catalog like Nasty and the sexually explicit Throb before accepting her award, becoming the first black woman to receive the award.

There were so many high moments from her performances, including a bit of the Akwaaba dance, that originated from Mr Eazi. https://twitter.com/mreazi/statuses/998457666912575488

https://twitter.com/awardshowvids/statuses/998386078062141441

https://twitter.com/papermagazine/statuses/998409997116637184

https://twitter.com/BBMAs/statuses/998386324699688966



During her acceptance speech, the singer also spoke about women's activism and the place of God in her life.