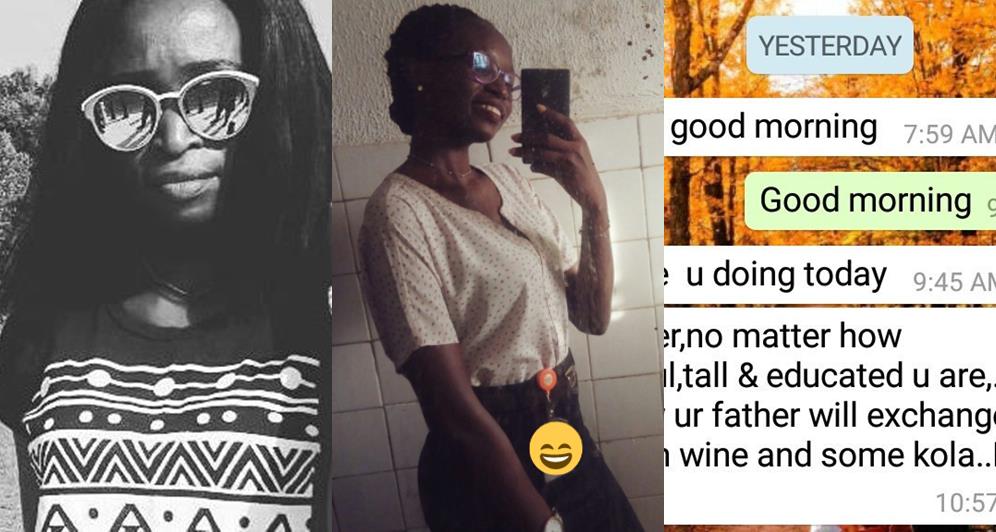 Nigerian men can be convincing and creative when speaking with a love interest however, what a lady heard from a toaster recently left her perplexed.
In one of Nigeria's rare cases of wooing, a young man allegedly told a lady to be humble as she would soon be exchanged for some bride price/items in marriage.
A lady identified simply as Eno, shared a chat she had with a guy who had only started showing interest in her romantically, just three days ago.
For reasons best known to the toaster, he expected Eno to 'Be humble since her father would soon exchange her'. The message which can be tagged as disrespectful has sparked up a series of controversies on social media.
See the post here;