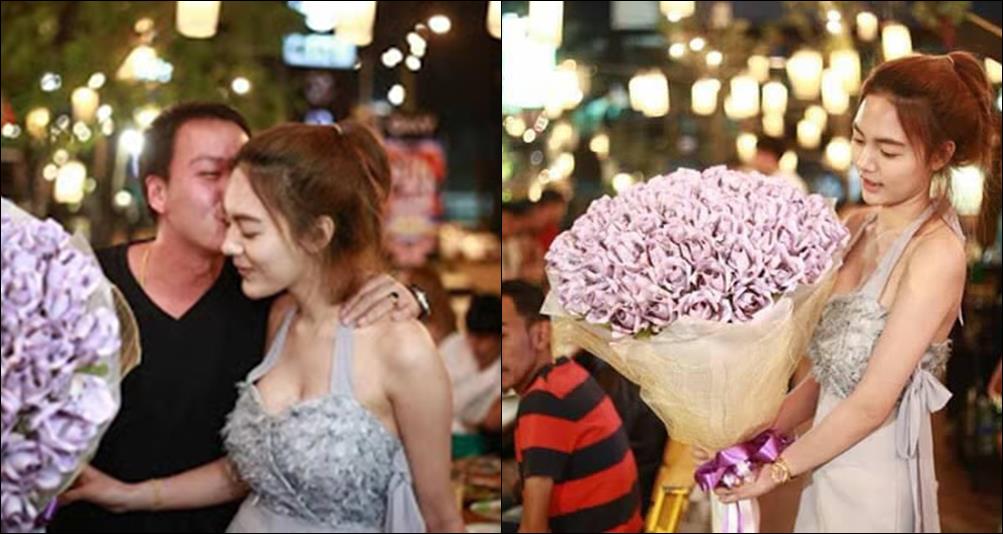 A 20-year-old Thai woman surprised her boyfriend with a large bouquet made of THB500 bills (US$15) went viral on social.
In the video, which has since gone viral, the lady identified as Pilaslak Puenchoke, a university student, surprises her boyfriend "Tua" at a restaurant on his birthday with THB100,000 (US$3,146) in cash fashioned into a bouquet.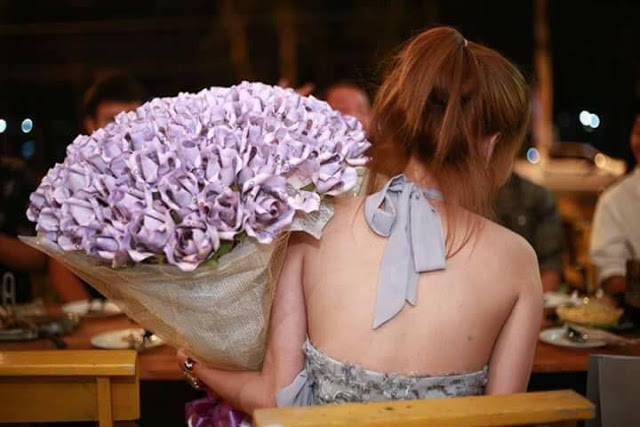 The money was also a Valentine's Day gift for the boyfriend she has been dating for one year.
"The bouquet was his birthday and Valentine's gift in one," Pilaslak told Coconuts via phone today.
"He'd want men's stuff, and I don't know what to pick out for him. I saw the idea [of a money bouquet] on Instagram and wanted him to have it."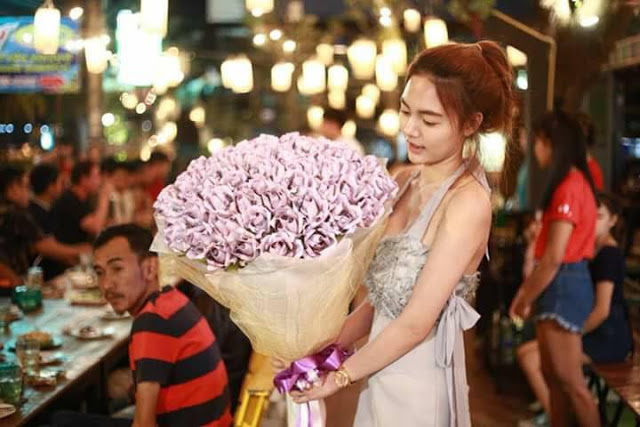 She said she commissioned a floral shop to make the bouquet. Overall, she paid a total THB104,000 (US$3,271).
Pilaslak said she earned the money herself by selling cosmetics online. Asked how her boyfriend reacted to her grand gesture, she said:
"He was happy and said he didn't expect something like this. He said he'd be happy with just a birthday cake from me"
Watch the video below.