A Nigerian lesbian, identified as Samantha Bliss, has taken to social media to declare her love for her partner ahead of their anniversary in a couple of weeks.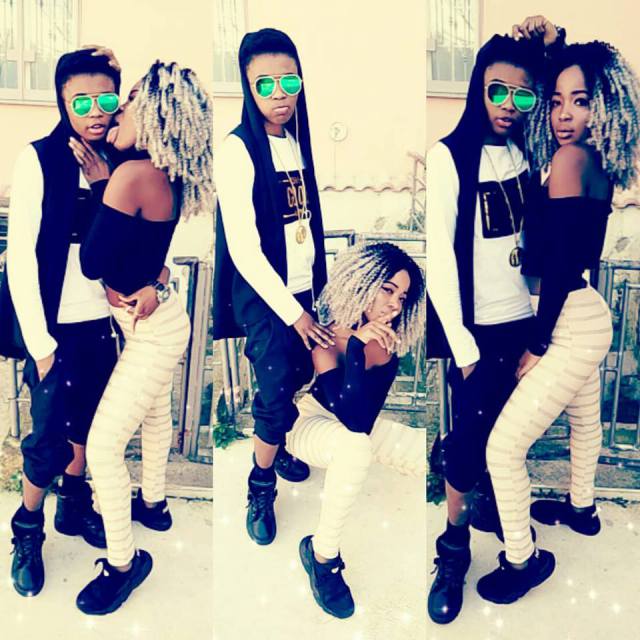 The beautiful model told her partner, identified as Chizzy Bliss revealed how much she loves her in the post, and said loving her is the best thing.
She wrote:

"She's my rock. I love her with all my heart. She's my king in a woman form. She drive me kolo. Her smile dey make my smile dey smile. Her laugh dey make my laugh dey laugh.

The young lesbians also posted moreloved-up photos and a video of both of them together on Facebook.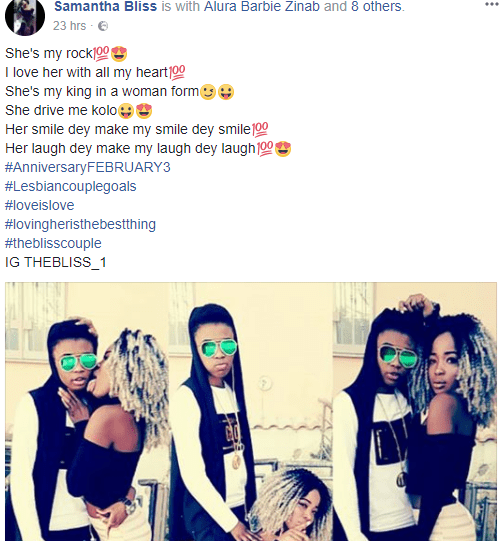 In reply, Chizzy wrote: "Bby u know I love you,my own tiwa Savage"