A young man and a lady believed to be newlyweds, caused quite a stir recently in Lagos when they were spotted doing something unusual yet unique on their special day.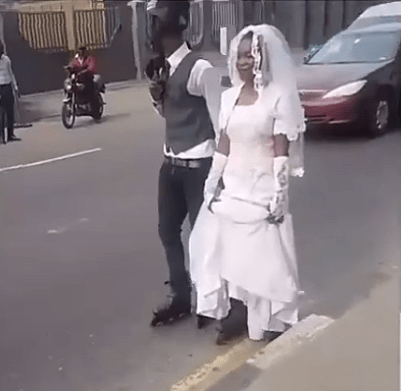 The couple were pictured skating to where is believed to be their reception venue.
Well, I wanna take a quick guess on this - Are they trying to avoid an heated traffic? or probably trying to start off their honeymoon ASAP?....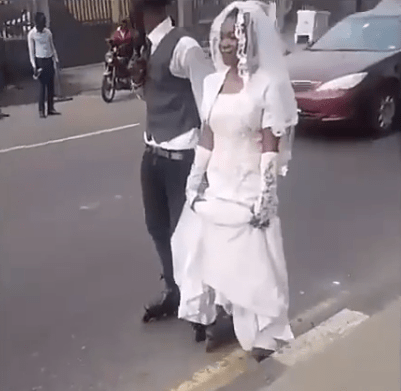 What do you think?...