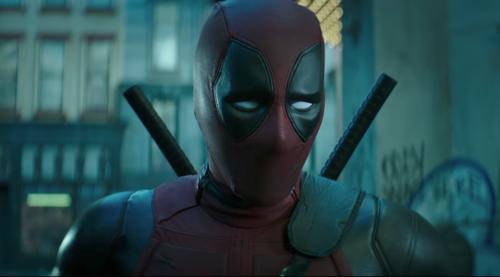 One of Marvel's most recent films has released another tease to its upcoming second installment.
In the latest poster revealed for Deadpool 2, we see the movies lead seemingly hosting a Thanksgiving dinner with some familiar characters seated around the table. The poster is mocking a famous Norman Rockman painting titled "Freedom of Want." Josh Brolin, who was previously revealed to star in the upcoming movie as Cable, is seen just looming behind Deadpool, played by Ryan Reynolds. Colossus, Negasonic Teenage Warhead and other notable characters seem to all be in a good place, laughing and smiling.
The poster, that can be seen below, is the second share by Ryan, that sees Deadpool with a Thanksgiving turkey in his hand.
Earlier this year, the first trailer for the movie was released and saw Deadpool with the same old cynical views of the world. Unfortunately, in an attempt to save a man from getting robbed, he takes too long to get dressed in his superhero get-up where the innocent bystander gets shot by a robber. The clip doesn't say or show too much of what we can expect from the second movie. Overall both snippets continue to build the anticipation for the Marvel Sequel.
The first film follows Wade Wilson, a former Special Forces operative, who gets tortured and disfigured after a science experiment, turning him into Deadpool. He's left with fast-healing powers and goes after the evil scientist who turned his life upside down. The movie ends with an epic showdown where his mutant allies show up to save the day.
Deadpool 2 is set to hit theatres June 1, 2018.