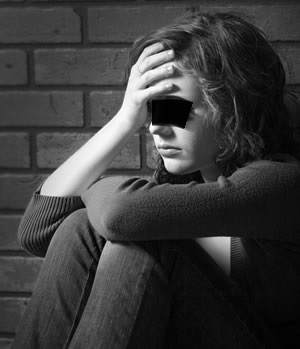 A shameless wife has confessed after cheating on her husband by sleeping with the brother-in-law.

I cannot resist the amazing s*x I'm having with my sister-in-law's partner and he is my youngest child's father. I know I should stop but it is better than any sex I've ever had. I moved in with my then boyfriend five years ago, just before our son was born.

The garden was a total mess. It looked like a junk yard. My partner's sister said that, if we cleared it up, her boyfriend would come round and take the rubbish to the tip.

When he came to collect the rubbish, it was the first time I had met him and he is incredibly hot. He is 34 now and my hubby and I are 28. A few months later he told me he had wanted me since he first saw me. I could not resist him and we ended up having wild s*x, which has gone on ever since.

My s*x-life with my husband stopped a year after our wedding three years ago. He just doesn't often seem bothered.

I got pregnant last year and my daughter is three months old. My husband doesn't seem to have twigged but I knew straight away that she wasn't his child.

My lover has accepted she is his and says he will be there for her if ever she needs him, but that our relationship can never be anything more than it is now.

We see each other a lot through family and friends and I told him the s*x needs to stop.

Then he started playing mind games with me. He tried to make me jealous by flirting with my best friend and he was furious when he discovered that his best friend had made a move on me.

I do not love my husband any more. There is nothing between us. I have tried to leave him but for the children's sake it is just easier for me not to go.

I do not know whether my lover has any real feelings for me. It is all too complicated. I know it ought to stop but I have fallen head over heels for him.