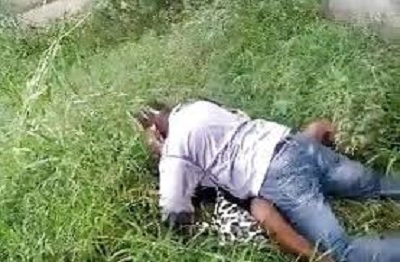 Two Zimbabwean students of a high school in the Bulawayo regoin of the country, have been caught red-handed by one of their teachers having s*x in a bushy area behind the school.

B Metro reports that the teacher was attracted by their moans.

The boy is a form four aged 17 while the girl is 14, and in form two. After they were caught, the teenagers revealed that they had been in love for almost a year.

According to B Metro, circumstances of the pupils' bush s*x romp are that on 24 January, the two love birds left home for school. It's reported that after school they hatched a plan to s*xually entertain themselves when they went to a bush behind the school grounds and had s*x.

It's reported that a teacher who was passing by was attracted by their moans. When the teacher went to investigate, he was reportedly shocked to discover that the two pupils who were busy like rabbits were from his school.

He identified them by their uniforms. Seeing that they had been busted the boy took off leaving the girl who was still lying on the ground half n*ked.

The teacher apprehended the girl and took her to her parents.

The matter was reported to the school authorities and the students have been sanctioned.