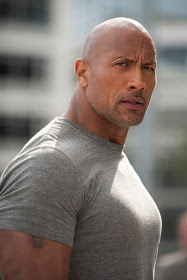 Dwayne 'The Rock' Johnson has been named the highest-paid actor by Forbes magazine after commanding $64.5 million between June 2015-June 2016. He doubled his earnings from last year, and jumping up from 11th place.
A large amount of his earnings comes from roles in San Andreas, HBO series Ballers and the Fast & Furious franchise, as well as upfront fees from Fast 8 and Baywatch. In reaction, he tweeted;

"Want to say two things about this. I started $7 bucks. If I can overcome, so can you. Waffle House on me."
See full list below:
Dwayne 'The Rock' Johnson - $64,500,00

Jackie Chan - $61,000,000

Matt Damon - $55,000,000

Tom Cruise - $53,000,000

Johnny Depp - $48,000,000

Ben Affleck - $43,000,000

Vin Diesel - $35,000,000

Shah Rukh Khan - $33,000,000

Robert Downey Jr. - $33,000,000

Akshay Kumar - $31,500,000