After gaining lots of success in the Smartphone arena, android developers started to improve their software and started to launch the newer and much improved versions of the Android OS. Marshmallow is the name given to the latest version of the android i.e Android 6.0. This version is totally different in case of its UI and performance etc from the other versions launched before it. The main function of the android that differs it from other operating systems is that while using android you can personally manage every app to behave at certain conditions in way that you want or you have set about before. Managing the app permissions in Android Marshmallow is some what different than other versions of android. Here in this article you will know about how you can manage the app permissions easily on Android Marshmallow. Just go though the article given below to know how you can do that.
How to Manage App Permissions on Android Marshmallow
You can although easily manage app permissions while using android as the apps will prompt to ask you for your permissions that you can either grant or deny. But for further handling your app permissions for multiple apps in all you have to follow the below method.
Steps To Manage App Permissions on Android Marshmallow:
1. First of all you have to go to the Settings menu of your device on Android Marshmallow and then from there you have to select the "Apps" option. You will now reach to the screen where you will see all the apps that either running, downloaded or are on your device.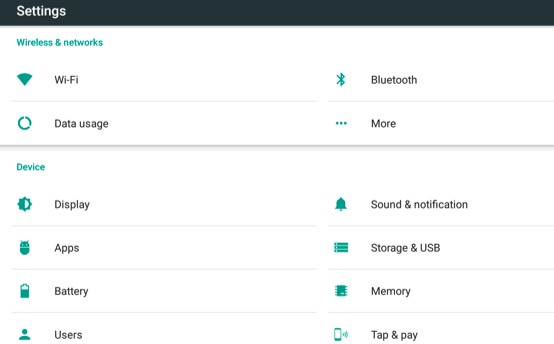 2. Now comes the difference in Android Marshmallow and other versions of Android. Here in Android Marshmallow you will see gear option on the top corner of the screen. Tap on that gear option and then you will see some options on your screen. Select the "App Permissions" option from there.
[img http://techviral.com/wp-content/uploads/2016/04/Scr-2-1.jpg[/b]
3. Here you will now see a lots of options on the screen like Body sensors, calendar, Camera, location etc. Just tap on the option that you want to either give access to the apps or block them from using this feature of your phone. Now select the apps that you want to have access on the selected feature of your device. For eg. if you choose the camera option then you will be shown all the apps on the screen, select the apps that you want to access the camera and others will be blocked from using it.
[img http://techviral.com/wp-content/uploads/2016/04/Scr-3.jpg[/b]
4. Manage different permissions from this menu for multiple apps at one single place. This is the simplest way to manage your all app permissions easily.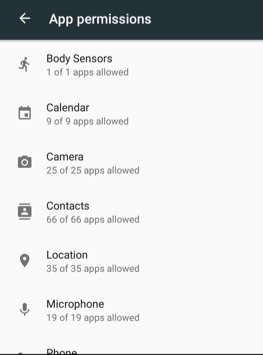 So this is all about Managing App permissions in Android Marshmallow is one of its cool features that can be done in a very smart way on this version. You can manage to give access to the certain apps for some purpose like you can let the whatsapp to access the camera of your device and you can also block it from using that.These amazing managing options makes it easier to work with your apps and handle them smartly. Just try up to manage your app permissions in your own way if you are using Android Marshmallow.